My next novel, "The Heart of the Matter" will be published next year.
The powerful tale of three very different Atlanta families whose lives intersect and collide in violent and unexpected ways. One is a middle-class family struggling with the challenges of raising two teen-aged sons who are far apart in age, temperament and needs. Another is a law enforcement family with surprising conflicts of its own. The third is a family of bikers ruthlessly focused on growing their drug business to teens, no matter the costs. The intertwining of these very diverse lives is an emotional drama with surprise twists that ultimately renews a reader's faith in the human condition.
Author has written three previous best-selling books and 150 blog stories
Strong appeal to YA, parents and grandparents, medical responders and law enforcers
Compelling conflicts of sibling rivalries and pre-teens coming of age
Revealing look into motorcycle gangs, violence, and drugs
Insights into Tough Love and Anger Management programs
Parents of at-risk teenaged sons and brothers
Alpha-male fathers and parental caregivers struggling to connect with rebellious sons
First responders facing death everyday
Organ donation professionals and families of organ donors and recipients
People interested in the workings of motorcycle gangs
Young women facing the dilemma of an unplanned pregnancy
Rich Schiesser is the best selling author of the first and second editions of IT (Information Technology) Systems Management. The highly acclaimed second edition serves multiple purposes as a technical handbook, management reference guide and college textbook in use at over twenty universities worldwide. He also co-authored the best selling IT Production Services. For over three years he wrote a weekly blog at InformIT.com covering a variety IT management topics. He has presented IT management papers at dozens of prestigious conferences across the globe, often serving as a keynote speaker. Shattered Hearts will be his fourth book and his first work of fiction.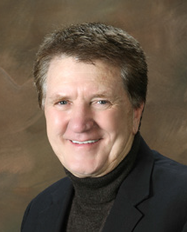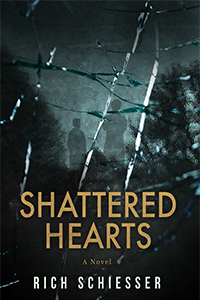 Publisher: Koehler Books
Distributor: Ingram
PUB DATE: 6/15/2016
SOFT COVER: $16.95
978-1-63393-232-6
HARD COVER: $24.95
978-1-63393-234-0
EBOOK: $4.99
978-1-63393-233-3
TRIM: 6"x 9", 254 pages
FICTION: Family Saga
MARKETING AND PUBLICITY HIGHLIGHTS
The author plans to use Facebook, Twitter, and his website to promote this book.
The author plans to contact dozens of book clubs with whom his friends and relatives are members of, or know of members.
He is already notifying several dozens of past and current clients who are interested in this book.
The author plans to contact five past school alum associations about his book.
He plans on contacting the LA Times about having his book reviewed.
The author plans to visit hundreds of book stores, pitching the novel to the owners.
Working with Shari at Where Writers Win for marketing ideas.
PRAISE FOR "SHATTERED HEARTS"
-- Ronald Belfort
Author of Brooklyn Girl
"From the onset, Shattered Hearts grabbed my attention and held it until the end. Rich Schiesser's characters are intelligent, charming and relatable. The MacDonald's story is intensely sad, delivering a powerful message of love, understanding, family togetherness, and the ability to overcome. I cannot wait to see what he writes next."
-- Heather Weidner
Author of Secret Lives and Private Eyes and part of the Virginia is for Mysteries anthology series
"Shattered Hearts, where three very different families' lives collide in a tale of violence and sadness, mixed with a good dose of hope."
-- Mary Arno
Award-winning author of Thanksgiving
"Still madly in love and celebrating their 20th anniversary in Paris, Julie and Greg have the perfect life.  But perfection is fragile, and a family can be broken into pieces as easily as a crystal ornament.  Rich Schiesser's novel soars as high as the Eiffel Tower and then plummets through Atlanta's gangs to a parent's worst nightmare. Absolutely un-put-downable."
-- Glen Alan Burke
Author of Jesse, Chanticleer Book Award, First in Category, winner in Paranormal
"Rich Schiesser is a talented writer and a polished storyteller. I believe he is off and running with Shattered Hearts."
-- Betsy Ashton
Author of the Mad Max Mystery Series
"Three families. Three separate conflicts. One collision. With twists that will keep you engrossed until the end."
-- Melinda Inman
Award-winning author of Refuge
If you have raised or are raising a challenging teen whose unique gifts and personality make these years fraught with conflict, anxious parental nights, and deep concern for the outcome, Rich Schiesser's Shattered Hearts will ring true. This story portrays a decent middle-class family who love one another yet encounter teen drug use in their home. The author captures the confusion and pain the parents face as they strive to understand and help their struggling son. 
Simultaneously, this seventeen-year-old on the cusp of manhood is shown from many viewpoints with all his flaws and his strengths. The reader sympathizes with all involved as they interact with a teen whose lack of judgment and quick temper spur his decisions. Doug, the challenging but good-hearted rebel, is well fleshed out and was my favorite character.   
In a realistic and nonjudgmental way, the author portrays how family conflict spirals out of control on both sides, bringing law enforcement and the Tough Love program into the picture. Remorse, confusion, and angst on the parental side clashes with bravado, deception and finally faltering growth on the teen side. Law enforcement and a wonderfully balanced and kind grandmother play strong supportive roles.
High praise goes to Schiesser for his sympathetic look at troubled teens and their anxious family members. Adult and YA readers will root for all involved as they face more than one event that produces urgent concern and hope that this family will work it all out in time to prevent disaster. 
-- Christopher Leibig
Next Generation Indie Award winner for Almost Mortal (Best Religious Fiction, 2016)
"Schiesser's emotionally complex yet realistic drama about three families' struggles with their own form of tragedy catches you by surprise all the way through, and leaves one to ponder the truth of whether we are, indeed, all the same despite it all."